Our Agents
Below you will see a quick biography of our realtors as well as contact information for each.
Jay Comstock
Owner & Principle Broker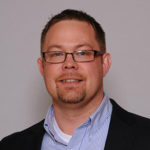 My passion for real estate began at an early age. Fresh out of high school, I started looking to invest in real estate by buying and selling land parcels. I bought my first home at 24 and learned how a transaction shouldn't go and the stress that both buyers and sellers can be under. I also have worked extensively with investors through our sister company, Real Property Management.
As owner and broker of Real Property Real Estate, I strive to ensure that the process of buying and selling property goes as smoothly as possible for my clients. Along with my team, I know this happens with good communication and making sure our clients' goals are front and center.
For investors, no one understands this market better. My team and I look forward to helping you reach your goals, whether it is buying your first home, upgrading to your forever home or finding the right investment.
Brittany Stoodley
Real Estate Agent
Brittany is an agent with Real Property Real Estate. Charisma, unbridled enthusiasm, and a true passion for real estate describes a few of her brightest qualities. She grew up on the Gulf Coast of Florida and moved to the Seacoast of New Hampshire in 2015 to be near her family. Brittany has 9 years of experience in the real estate field which has prepared her to provide White Glove Service to all her real estate clients and customers. She is creative, energetic, unforgettable and truly dedicated to fulfilling your real estate needs whether it is navigating the way for first timers, trying to score that perfect distressed property or finding a beautiful vacation home on the lake. Brittany can create a blissful and stress free experience for you.
Start Your Search Today
Start a new home search by clicking the button below or call Real Property Real Estate at 603-343-2202 to learn how we can assist you.